Login / Create a Web Account
You need to be registered on the Web Store in order to place orders. The critical pieces
of information that you need to know are:
• Email Address
• Username
• First / Last Name
• Billing To Zip Code
• Password
For security reasons, newly registered web accounts will be credit card only. Contact you
local branch to be switched to "pay on account" (charge to your account) status.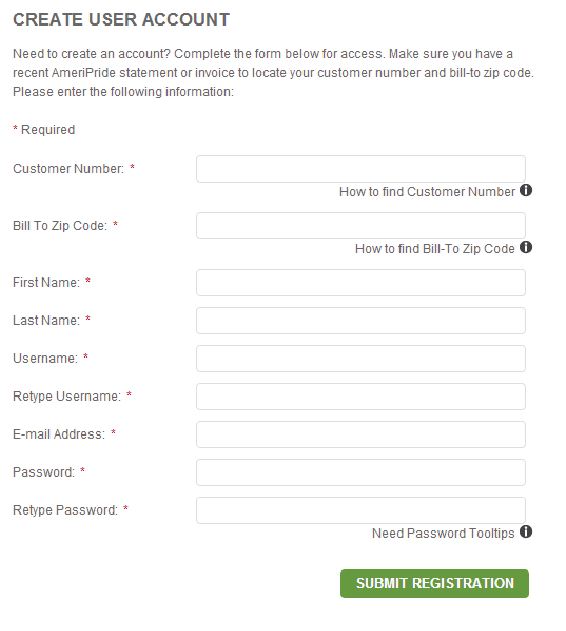 My Account and Order History
Once logged in to the system, a link to "My Account" will appear in the top bar of the screen

Navigating to My Account will present the screen shown below.
From this page you can view, add, and update the following information:
- Name and email address. All order history will follow even if the email address is changed.
- Billing addresses – for credit card orders only. The billing address remains the same for
AmeriPride charge accounts.
- Shipping addresses.
- Change password.
- My Logos.
- Orders/Saved Orders.
- User Administration.
Selecting Item
When choosing an item select color via the drop down or by clicking on the swatch color below.
Enter Size/Quantity in boxes below. Multiple sizes can be selected at the same time.
The garment will preview with your company logo already in place.
Once selected click on the add to cart button to continue.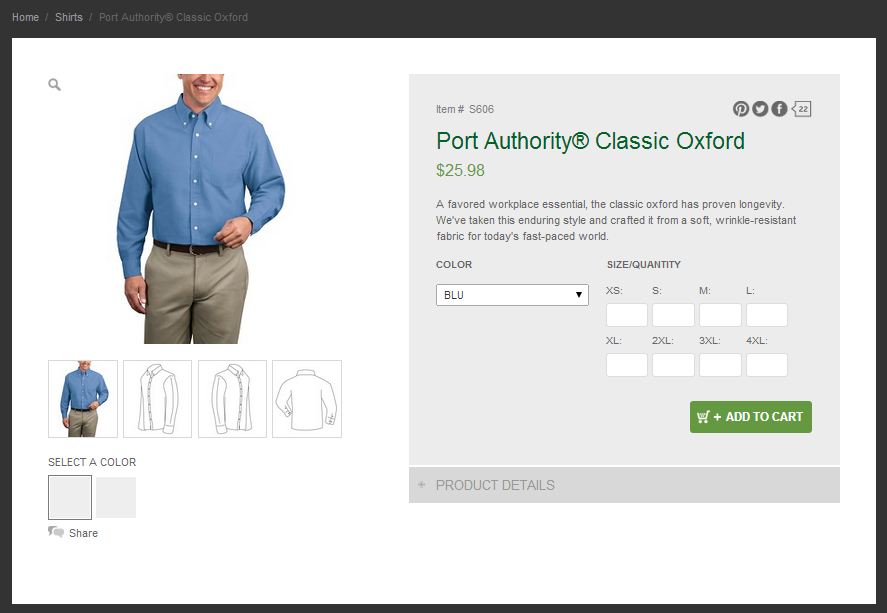 Checkout Navigation
When finished reviewing the details of your Cart and adjusting any quantities, clicking
the "Checkout" button will begin the check out process.
Step 1: Billing / Shipping Information
The first page reached is the Billing Information and Ship To Page.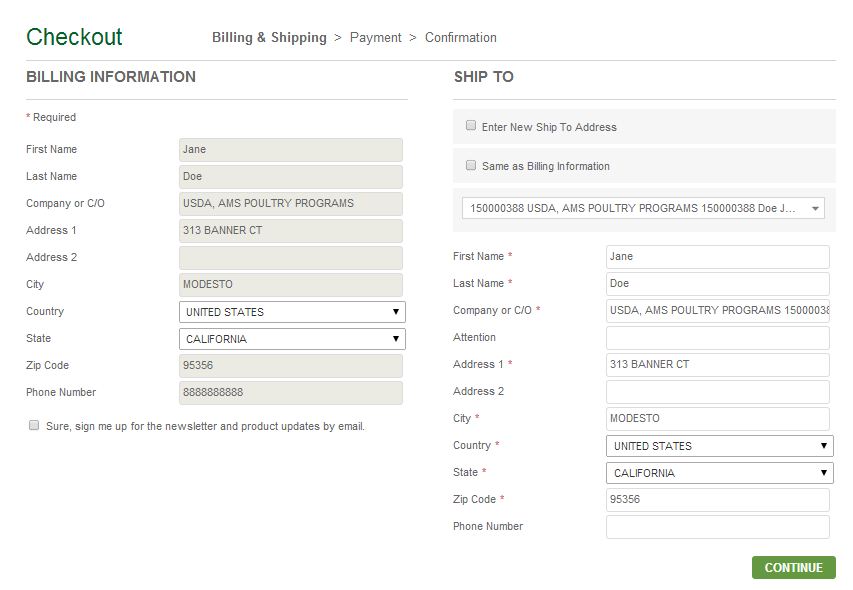 Fill out all applicable boxes, review, and click the continue button to move forward.
Step 2: Payment Information
The Payment Information page changes depending on whether the order will be paid via
Account or Credit Card.
This screen allows you to:
- Review and Edit your order
- Select Shipping Method
- Review Billing/Shipping Information
- Enter Promotion Codes
- Select Payment Method
- Review Order Total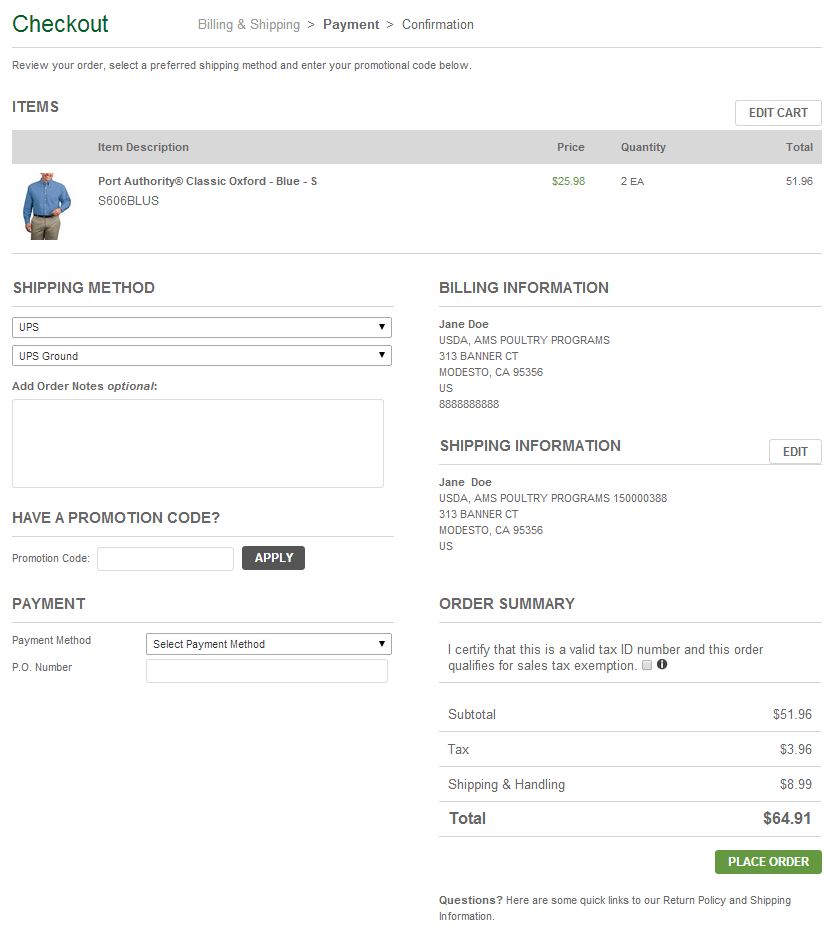 Once order is confirmed click on Place Order to continue.
Step 3: Order Confirmation
After placing the order, you will see an Order Confirmation page. The confirmation number displayed at the
top of the page is the order number.
You may print the page by clicking the Print icon in the upper right hand corner. This will open a print dialog box.
Emailed Order Confirmation
Once the order is placed, an order confirmation will be sent to the email address registered to the account.
Emailed Shipping Confirmation
Once the order is shipped, a shipment confirmation with UPS tracking number will be sent to the registered
email address.
Order Tracking
In Order History, you can view full order history by clicking on the order number. See example below